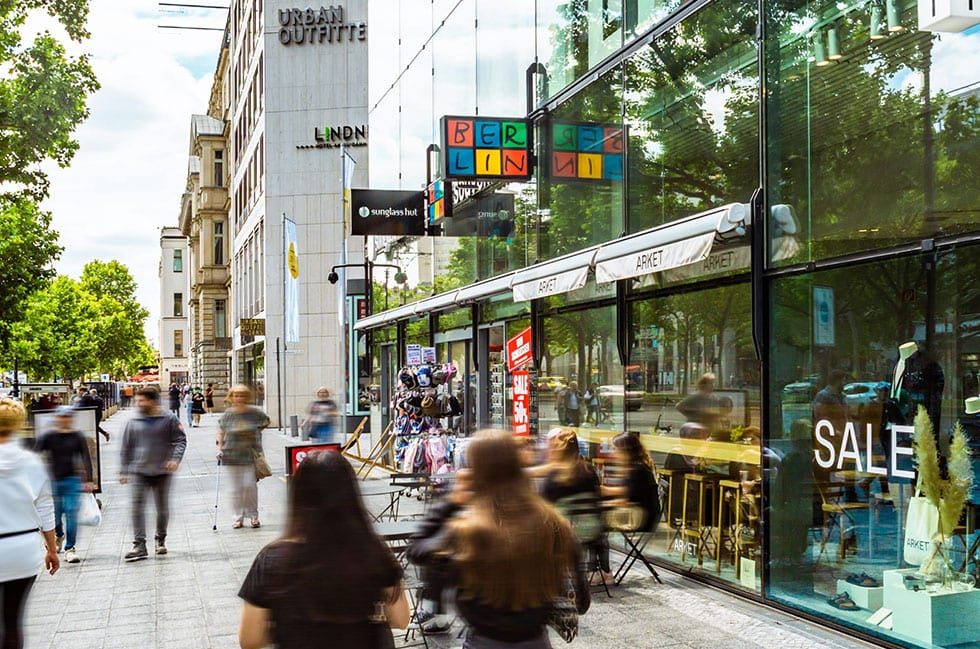 The temperatures are rising, and so is the number of people vaccinated. Pandemic frustration will soon be a thing of the past. From today, a corona test will no longer be required when shopping indoors or enjoying a drink outdoors in Berlin.
A bit of normality is returning, so now is the best time to indulge in a shopping trip after all the months of abstinence. You can then relax with a delicious snack outside our cafés and restaurants. If you prefer to sit inside, you will need to present an up-to-date COVID-19 test and in some cases book in advance. If need be, you can take your test here.
Our test station is open every day from 8:00 am to 7:00 pm!
Book your appointment at: https://www.covidtestcenter-berlin.de/termin-buchung/
Of course, you are also welcome to come and take a test without an appointment.
All of us at Kranzler Eck Berlin are looking forward to your visit.
Follow us on Instagram and Facebook.