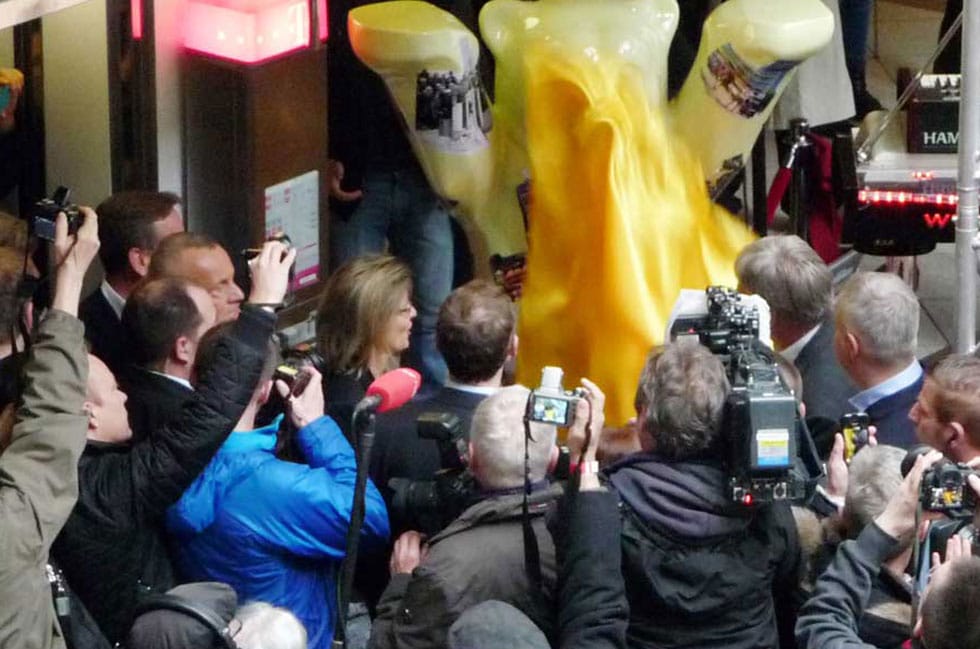 Europe Center Turns 50
For half a century, Europa Center has towered over the rooftops of the City West district as perhaps its best known landmark. The memorable occasion called for an appropriate celebration. A crowd of media people and spectators gathered inside before a stage next to the water clock to celebrate the 50-year anniversary of Europa Center on 02 April 2015.
As a token gift to great neighbourhood relations and to the bond of sharing a Kurfürstendamm location over many years, Centre Manager Viola Krecker and Michael Stiebitz presented a Buddy Bear figure on behalf of Neues Kranzler Eck on occasion of the milestone anniversary.
The sculpture depicts a number of images of memorable events involving the high-rise complex during these past decades. It symbolises a long-standing tradition and the friendship between Neues Kranzler Eck and Europa Center in the heart of downtown West Berlin.