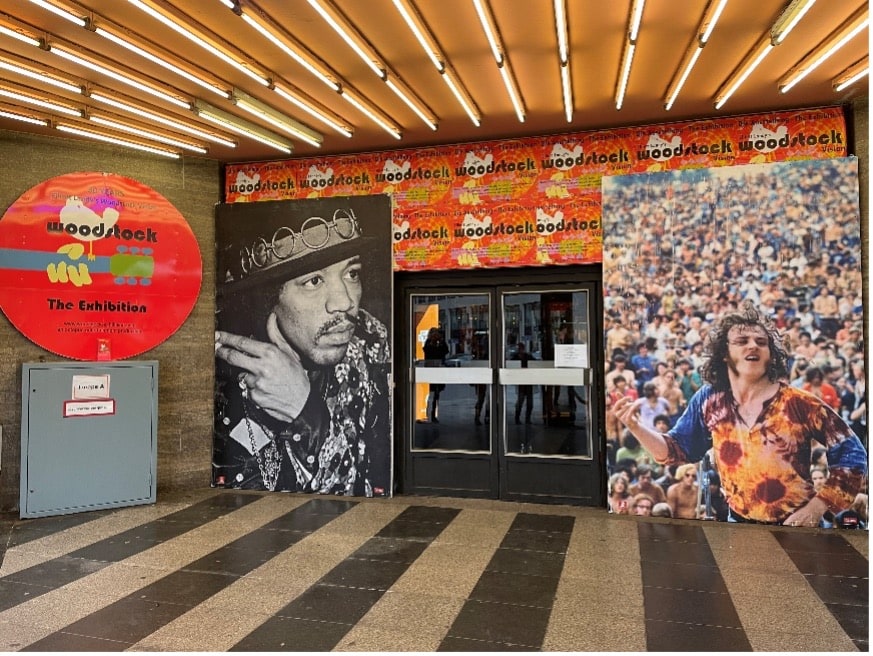 The exhibition on the legendary Woodstock festival
The Woodstock festival is considered the 'mother of all open-air concerts'. You can now see the shots taken by Woodstock photographer Elliott Landy in Berlin for the first time at the Kranzler Eck Berlin. He is one of the few artistically recognised photographers who was allowed onstage during the festival. Besides Landy's metre-high portraits of the 'Gods of Rock', you can also get an authentic feel for the unique 'Spirit of Woodstock' thanks to an audiovisual psychedelic show and a Woodstock café.
Back in August 1969, more than 500,000 people from all over the world travelled to a dairy farm in the state of New York for three magical days. The performances by musicians and bands including Jimi Hendrix, Janis Joplin, Bob Dylan, The Who, Santana and Joe Cocker remain unforgettable and continue to have an impact to this day. The current international situation brings home to us just how relevant the values of Woodstock still are in the year 2022. So why not take a fascinating journey through time and experience an entire generation's attitude to life, which embraced the ideas of peaceful coexistence, anti-militarism and equal rights.
Top brands and boutique labels around the exhibition at the Kranzler Eck Berlin will also be looking forward to welcoming shoppers who are looking for the latest fashion trends. Needless to say, our cafés and restaurants will equally be looking forward to serving guests who wish to take a break or recharge their batteries.
The exhibition runs from 1 April to 30 June 2022, Wednesday to Sunday, between 12 noon and 8 p.m. in compliance with the official social distancing and hygiene regulations for museums. https://woodstock-exhibition.com/
https://woodstock-exhibition.com
Tickets (14 euros, concessions for schoolchildren, students and groups) are available at www.visitberlin.de and at the box office.