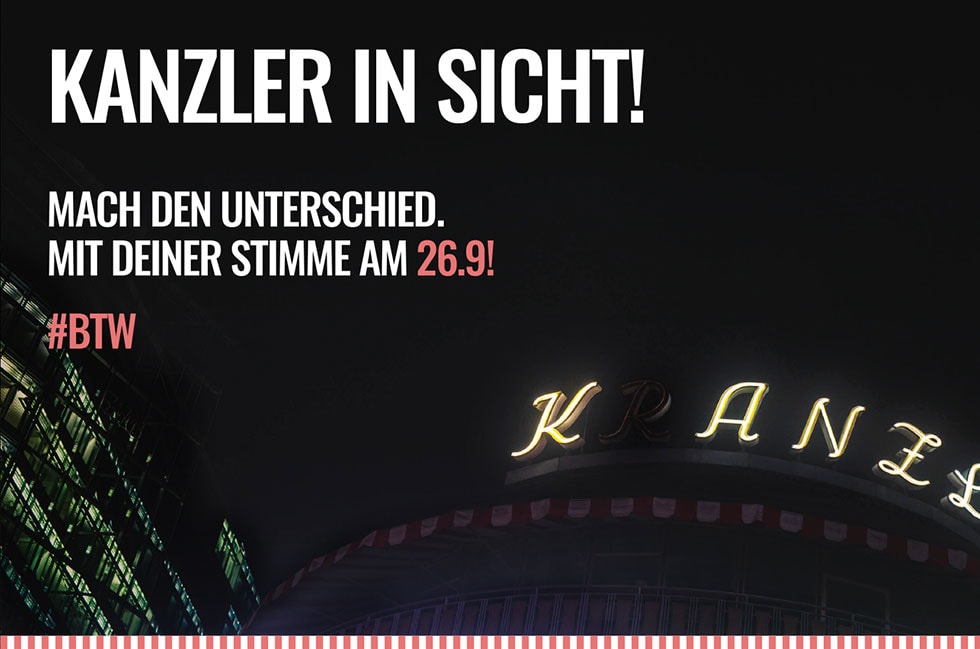 We "R" switching off the lights. With good reason!
To encourage even more people to cast their votes in the Bundestag election and the election for the Berlin House of Representatives, we have slightly adapted our legendary sign.
The 'Kranzler' will become 'Kanzler' until Sunday! Seize this unique opportunity to take your very own #kanzlerselfie. Simply strike a pose on the corner of Kurfürstendamm/Joachimsthaler Straße and then head to the polling station of your choice.
And regardless of who gets the most votes on Sunday, from Monday you can once again browse around the Kranzler Eck as usual – #kranzlerkieken.